I Don't Trust Marsha Blackburn in the Senate, But I Do Trust Her With My Money.
If this post was printed in actual ink, I would not bother writing it, because it would be a waste of paper to say that Rep. Marsha Blackburn (R-TN) is going to beat former Governor Phil Bredesen (D-TN) in Tennessee's Senate race.
For a while, it looked like this matchup would be a screamer, mostly because Rep. Blackburn is a looney and Gov. Bredesen is well-liked around old Rocky Top.
However, when Senate Democrats tarred and feathered Brett Kavanaugh, they basically woke the sleeping giant in states like Tennessee. Now all these Trump-state Democrats who looked like favorites to win are getting crushed in the polls (see Arizona, North Dakota, and Mississippi). With a little luck, maybe Mitch McConnell can get Senators Cory Booker (D-NJ) and Kamala Harris (D-CA) to campaign in Missouri, Indiana, and Nevada so that he can really ice the boofing Democratic campaigns there.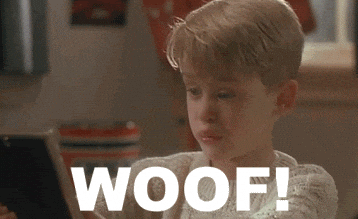 Anyway, I am buying YES shares on Blackburn winning this race. The margins are low but it's guaranteed money. Plus, I assume that I am going to hemorrhage some dough betting on House races that are bolting the opposite way. There's nothing like having a little extra cash sitting around to towel-off the sweat beading on my forehead as I watch Rep. Pete Sessions (TX-32) and Mike Bost (IL-12) try to fend-off Vietcong-style human wave attacks of Democratic money. Maybe they'll win. Maybe they'll lose. But if they do go down, I'll thank Marsha Blackburn for putting a few extra dollars in my pocket to cover the L.
PS, I am betting on Rep. Pete Sessions and Rep. Mike Bost to hold.
PPS, Tennessee is not a blood-red state. Al Gore is from there and retiring Senator Bobby Chatt-Town is one of Trump's biggest GOP critics. A Democrat can win here, just not when ball hogs like Sen. Cory Booker and Sen. Kamala Harris ruin it by waterboarding Brett Kavanaugh to boost their presidential campaigns. What a bunch of losers. I can't wait until some write-in dentist beats them in the Iowa Caucuses.
KEENDAWG.