Hey Keendawg, What's Up With RBG?
Last week we asked for your input on what content you'd like to see on SSG. A lot of you mongrels shouted out from the crowd, "Why haven't you been gambling on the Supreme Court?" which is a great question. So I will go ahead and approach the bench and give my defense.
To get you caught-up, here are the Supreme Court markets that are available right now.
The crux of all of these is Justice Ruth Bader Ginsburg, who has been absent from the Court since her recent cancer surgery, and who a lot of political animals assume is basically done with being a SCOTUS member. If she leaves, one of these markets would pay out and the other two would be in play. However, for reasons I will get into below, it might be years before we see any movement on her retirement, so I am really not that interested in this trade. But there is definitely alpha to be mined.
Who will be the next Justice to leave the Supreme court?
Most of the money thinks that at her age (85) and with her health (cancer, for the third time), Justice Ruth Bader Ginsberg is the next to depart. But since the Supreme Court has become more politicized than Kanye West's Twitter feed, I am not thinking that she's quitting her job anytime soon. Basically, there are only two ways that RBG or any Democrat is leaving the Court: (1) when Trump leaves office; or (2) in a wooden box.
Now, despite what you might think about the moral depravity of political gambling (I reject this argument entirely) — I do get the willies when I start debating whether I can profit off of a distinguished public servant's unfortunate diagnosis. That said, I am pretty sure that cancer is as scared of RBG as conservative legal scholars are. She crushed the Big C in 1999. And in 2010, while she was battling the pancreatic variety, then-Senator Jim Bunning (R-KY) proclaimed that Ruth Bader Ginsburg would be dead in nine months. Well, it's been nine years. And in that time, Senator Bunning has kicked the bucket while RBG has turned into a liberal mega-celebrity who could easily replace Beyonce on a Destiny's Child reunion tour.
What a winner.
To add to that, we're currently trying to track down the facts about a movement I call the Clarence Thomas Truthers (CTTs), who I learned about from friend-of-the-blog Old850. The Clarence Thomas Truthers think that this 70-year old conservative justice will hang-up his robes for good in 2019. Their conspiracy theory is amazingly persuasive. The logic is that the Republican Deep State wants to exit Justice Thomas immediately so that they can confirm his replacement before a 2020 election that might end the Trump Presidency.
The alpha here speaks for itself: The Godfather, aka Mitch McConnell, ordered a successful hit on Obama SCOTUS nominee Merrick Garland during the 2016 cycle, due to the so-called "Biden Rule" that says no Supreme Court pick can become a made man during a presidential election year. It would be a bad look for Senate Republicans to turn around and confirm one of their own during the very next cycle. That's why I 100-percent believe that a room full of whale pants-wearing Republicans has been having the "Sack Clarence" conversation for a while, and I am seriously considering pushing my chips in on him being the next to leave. Check our Full Record page for updates. At the very least, this should be a major red flag for anyone who thinks paying 75-cents for RBG shares that could take years to pay out (if ever), is a good use of their money.
Like my grandad always said, if a bet walks like a cash trap and talks like a cash trap, then you are probably picking the wrong horse and are in serious danger of getting hosed. Proceed with extreme caution, animals. And with that, I'm also proceeding to the bathtub to wash off the total sleaze of writing about someone's illness.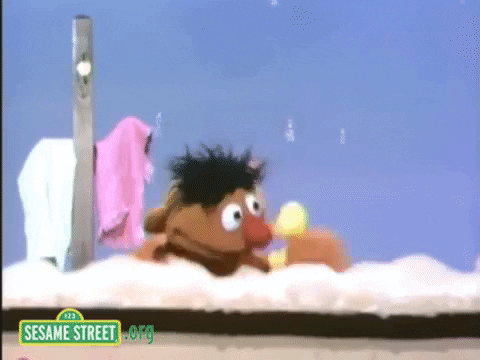 Tune in tomorrow for a run down on the remaining two Supreme Court markets.
KEENDAWG.