Season 1 of Trump vs. Mueller is Over. Here's What to Look for in Season 2.
By now I am sure that all of you who don't live in a cave know that Attorney General Bill Barr released Robert Mueller's report on the Russia-Trump probe last week. More importantly, there is a new season of Game of Thrones on TV right now, which the President has used to explain the result of Mueller's investigation:
https://twitter.com/realDonaldTrump/status/1118876219381026818
However, Donald Trump aka Il Duce didn't get his own joke. That is because the Mueller Report wasn't the end of a movie, it was the end of a season of a TV show — like Game of Thrones. And spoiler alert, here is where Season 2 of the Trump Investigations is going to end. In this marketplace:
The only question is when it will air.
First, a note about why Allen Weisselberg is important. Now that we are winding down the Russia Collusion storyline that turned out to be more pointless than Arya Stark's fling with the Many Faced God, House Democrats are turning their attention towards possible financial crimes or campaign finance violations committed by Trump and/or his associates. Because of this, the Democratic Party's Faith Militant is circling Trump Organization CFO, Allen Weisselberg.
In February Michael Cohen fingered Weisselberg in his Congressional testimony for "figuring out" how to get hush money payments to Trump's porn star hooker, Stormy Daniels. House Oversight Committee Chairman Elijah Cummings (D-MD) basically has had a Valyrian Steel boner for Weisselberg ever since then, and he made his interest in probing Trump's CFO official by serving him a subpoena in March.
But it is basically impossible for Weisselberg to get to Capitol Hill in time for this market's deadline. That is because House Democrats have already scheduled two monsters hearings for May, starring Attorney General Bill Barr and Special Counsel Robert Mueller.
And don't forget Big Bad Bob!!!
And then there is this:
Wait — do you see what I see???
That's right. May is only three weeks long on Capitol Hill. And if you think that House Democrats are going to blow through three star witnesses in that time, then you are smoking bath salts. Nancy Pelosi and Jerry Nadler are making good TV. Part of that is giving the audience time to bond with characters and absorb new plotlines, which will come out as Bill Barr and Robert Mueller explain their findings, and the results of 81 subpoenas Judiciary Committee Chairman Jerry Nadler issued in March trickle in. Once House Democrats digest this new testimony and sift through the mountains of dirt they're going to get by subpoena, they'll call Weisselberg in to account for it. But that's going to take a while — so just chill, buy YES, and collect a 9 percent return in 5 weeks time.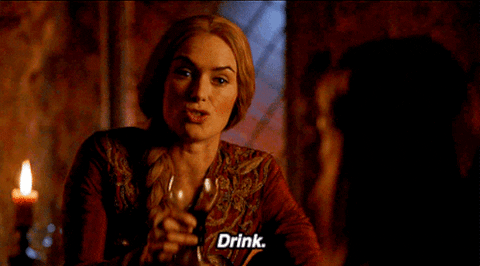 KEENDAWG.