The DHS Nomination is a Flaming Sack of Dogsh*t That No One Wants to Step On
I personally don't understand why people love dogs so much. The last time I stole a human's lunch and pissed on a fire hydrant, I got jailed inside the county kennel with a guy named "Stacy" who sold PCP and claimed to have gone to 14Â White Zombie shows. Meanwhile, this four-legged beast hears that he gets to take a whiz outside and people just line up to pet him like he is a Jordan Peele film during Oscar season.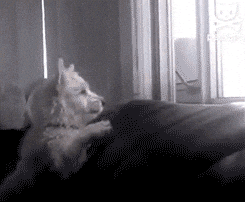 However, when I noticed the slew of new markets PredictIt has opened on Capitol Hill confirmations, it made me want to do this to the whole PI team: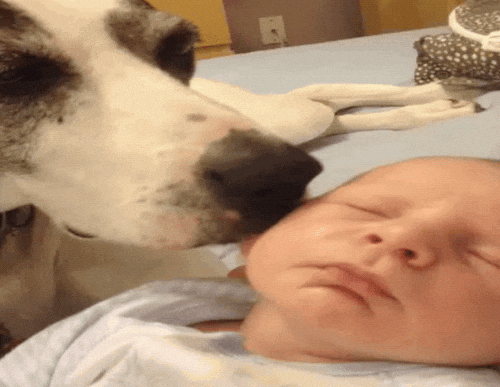 That is because there are no bets that I feel more comfortable making than ones about Congressional procedure, i.e. a confirmation market. I love these markets because, (1)Â I am an absolute genius and was probably Thomas Edison in my past life; and (2) speaking of the past, I used to work in the House of Representatives and have an autographed photo of John Boehner watching basketball.
Which means that, (3) I am the Lebron James of Congressional handicapping.
Back to the point. Earlier this week, I wrote about the timeline for when the Senate will confirm a new Small Business Administration (SBA) chief. Today I want to talk about the Department of Homeland Security (DHS), which is in charge of immigration, the Coast Guard, and a lot of other stuff that is more boring than a Dave Matthews Band concert.
I know it sounds funny but I think that it is harder to predict when the Small Business Administration will get a new head because no one actually gives a shit about it. DHS, on the other hand, is 90 percent not going to get a new Secretary by August 31 for the opposite reason: way too many people care about it.
Sure, Trump hasn't even nominated someone to replace ex-Secretary Kierstjen Nielsen, but whoever he does pick is going to get absolutely napalmed by Senate Democrats. Honestly, even Ghandi would get banged-up by Chuck Schumer and his Democratic bad boys in the coming confirmation fight. This is due to the fact that Democrats like Sen. Kamala Harris (D-CA) are going to assume that any Trump official with authority over brown people — like the DHS Secretary, who runs immigration policy — is going to be a shill for whatever Alt Right conspiracy theory is currently giving Rachael Maddow's viewers the hives. But the biggest thing to consider is the fact that ever since Donald Trump was sworn-in, he and his chief deportation advisor, Stephen Miller, have basically been running the Department of Homeland Security from the White House water cooler. I am pretty positive that both Trump and Miller are unaware that DHS does more than just deport Mexicans and that they would love nothing more than to just keep managing this agency from their iPhones. This is a classic alpha move that I call "The Valerie Jarrett," which is when a president and his favorite partisan loyalist just go around the Cabinet's back and do everything from the West Wing.
The Prediction:
This nomination is going to take months. I guarantee you that Mitch McConnell would rather dispose of nuclear waste than dispose of a DHS nomination. Meanwhile, President Trump is not in a hurry to pick Nielsen's replacement because no matter who is running DHS, that person is going to be his bitch. So this is a low priority for everyone, except for maybe the 80-90 Senate Democrats who are running for President and need some fresh tape of them calling Trump a racist.
Here are some other supporting facts for why this confirmation probably isn't happening before August:
— The Senate is scheduled to be on recess from Aug 5 – Sept 6 and there are only eight work weeks before then.
— According to our research, it takes an average of 63 days for a Trump cabinet replacement appointee to go from nomination to confirmation. Trump has yet to nominate anyone for this job. Time is running out.
— There is just no way that the Senate is going to deal with this nom anytime soon, unless whatever they are supposed to be doing (disaster aid, appropriations, etc.) gets completely blown-up and everyone is just sitting around looking for something to do before summer break.
Correct odds: 70/30. This one's a no brainer.
I fully expect this bag of radioactive dog sh*t to burn on the Senate porch right up until someone gets actual plutonium poisoning from it.
I just hope it's not me and my NO shares.
KEENDAWG.