MORTAL KOMBAT: 2020 Democratic Debate
Animals, the other day I was spreading the Gospel of SSG on Twitter when I ran into a fellow genius. BTW, before I go any further, make sure to follow us on Facebook and Twitter. Anyway, some guy named "Fat Jeremy" left an absolute banger of a response to one of Ben Shapiro's tweets. Let's have a look:Â 
https://twitter.com/BLTDayCobra/status/1139598894080430081
Are you kidding!!!??? What a genius idea! Yes, with 20 Democratic contenders in this debate, it is going to be Mortal Kombat.
So here we go — I'm going to finish Fat Jeremy's work. These are your contestants for Mortal Kombat: 2020 Dems. Hit us in the comments section or on Twitter with your ideas for the rest.
Joe Biden – RAIDEN
Biden is… old and experienced. Probably hiding hairplugs under his hat. Amazing ability to teleport in front of you or behind you, especially in the polls.

Elizabeth Warren – JAX
Sen. Warren is… by far the best at retail politics. Pounds the pavement better than anyone in the game.
Andrew Yang – KITANAÂ 
Yang is… Diverse and known primarily for all of his fans.
Sen. Kamala Harris – SCORPION
Sen. Kamala Harris is… one of the most recognizable faces in the game. Known for her extremely harsh treatment of Trump officials, including her signature move of sinking her hooks into them and ripping their guts out in the Judiciary Committee.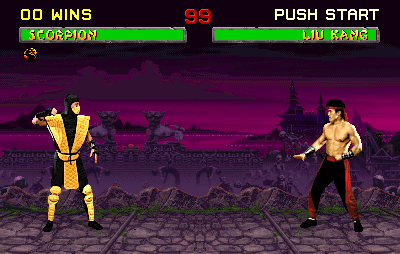 YouTube Star Beto O'Rourke – JOHNNY CAGE
Beto O'Rourke is… pretty, sculpted, and clearly got tricked into fighting in a contest that he can't possibly survive.
https://www.youtube.com/watch?v=zwz2z1LoBe4
Mayor Pete Buttigieg – LIU KANG
Mayor Pete is… young and heroic, but also boring to watch because he fights clean.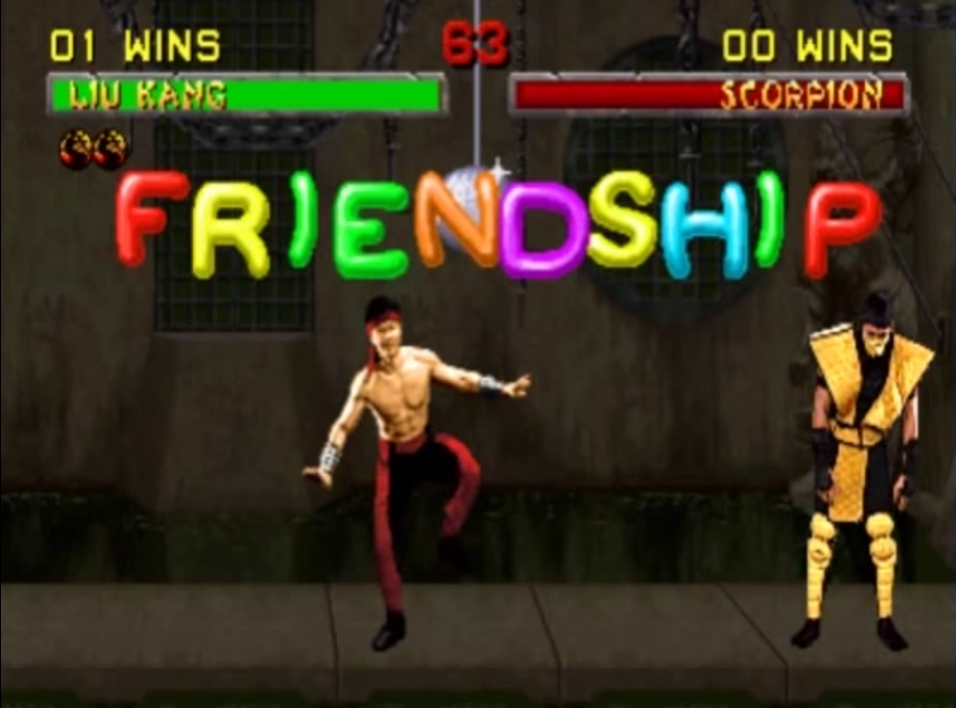 Sen. Kirsten Gillibrand – CHAMELEON
Sen. Gillibrand has… shifted from Red to Blue over the course of her career. Is constantly adopting the tone of whatever is happening in the background.  Frequently employs a personality that can be very difficult to distinguish from walls. 
Rep. Tim Ryan –

KANO
Tim Ryan has… a confusing backstory that is never really explained. Wears his endorsement from the steel industry where everyone can see it. Is highly unpopular with bleeding hearts. 
Mayor Bill de Blasio – SUB-ZERO
De Blasio is… Going off of polling numbers, this name should be self-explanatory.
Amy Kloubachar – LT. SONYA BLADE
Amy Kloubachar is… a public servant whose popularity with educated moderates is probably a kiss of death.
BONUS ROUND!!!
Donald Trump – GORO
Trump is… a monster created in a parallel universe to liberal America. Has four arms so that he can fight and tweet at the same time.
The Media – MILEENA
The Media is… always going to choose sides. 
KEENDAWG.
PS — can any of you peg Bernie Sanders, Cory Booker, or anyone else? Let us know in the comments.