The Boys Are Back: Zoltar Says McCabe is Going to the Slammer, Ravi Says NO
Recently, someone from the Fake News Media (FNM) asked me what my favorite part of being a genius whose blog has more gold in it than Fort Knox was. I told him that all of the free money on PredictIt was actually the second best thing, due to the fact that I am constantly meeting readers like you who have A+ ideas and insights into political predictions. One of those people who I have never met in real life, but who is technically my best friend since I talk to him every day, is Zoltar. Our OG fans know that Zoltar went on an absolutely savage 22-0 streak from 2018 until this summer, when he got atom bombed in the U.S. Census market. His prediction that the Census would have a question about "citizenship" went over worse for his bank account than this burst of machine gun fire did for Willem Dafoe in the classic feature film Platoon.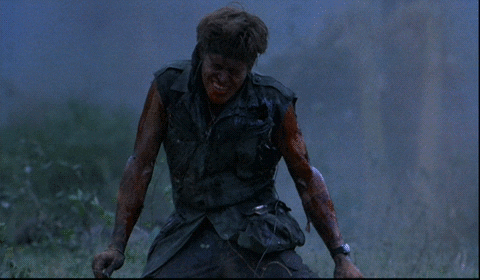 Anyway, after some self-imposed exile from planet PredictIt, Zoltar re-emerged to hit me with some truth about why he thinks that FBI Mad Dog Andrew McCabe will be indicted by the end of the year for being extremely mean to Donald Trump. Here is the market as it stands:
Listen to his take here:
However, those of you who are not morons probably realize that this market is currently priced at approximately 50/50. So clearly there is another take out there about why McCabe isn't going to the pokey.
For the NO side of this argument, I will give the mic to another SSG VIP,  Ravi, who has been piping me with his take over the past few weeks. By the way, if you want to be a VIP, all you have to do is email me through our contact page or tweet at me. I am a nice guy and I will have a ham sandwich with you and talk shop. Anyway, this is what Ravi had to say about why McCabe will not be indicted in 2019: 
I don't think he's "getting off," I think he either did nothing wrong or what he did wrong was so trivial that it is virtually never prosecuted…even if the prosecutor seeks an indictment, he will have to convince a DC federal grand jury to indict (probably not that difficult since it does not have to be a unanimous opinion, only a majority).  But there is no precedent for prosecuting such a trivial crime as being "not candid" in the course of being interviewed about what he knew or leaked while employed at the FBI.  It's not the same as perjury.  The prosecutor (U.S. Attorney for the District of Columbia) has an ethical obligation to not seek an indictment if he thinks a conviction at trial is unlikely.  If this sounds unconvincing to you, OK!  We will just wait and see…
A week later, he sent me this:

Sounds like you animals have everything you need to make a good decision.
I personally have said for a while that Andrew McCabe is right in the Martha Stewart & Felicity Huffman Sweet Spot (MSFHSS), which is a technical term for being famous enough that people want to make an example out of you, but not famous enough that the laws don't apply to you
. So even though I do not have money in this market, I think that I have absolutely primed the pump for you to find some alpha.  Go get 'em, boys.
KEENDAWG.