2019 GUBERNATORIALS: Final Thoughts
I have just been lighting this place up with hot takes on today's governors' races in Kentucky and Mississippi, and November 16's election in Louisiana. Some of you might have listened to my genius podcast. Others might have gotten woke to these elections by reading this savage fact sheet. Now that election day is here in two out of the three, I am going to share some updated thoughts.
LOUISIANA
The good news is that this race isn't until November 16. The bad news is that it is completely insane, so I am going to have to stick to cold hard facts.
(1) One of my predictions was that from the run-off to the primary, the black vote would increase by way more than the white vote. The Fake News Media is reporting that in early voting, this is the case. Here is a news alert for any rookies out there: increased turnout by black voters is always a good sign for Democrats, especially in the South.
(2) Candidates like Eddie Rispone — GOP businessmen with no political experience, who are running for governor in a small state — have done very well lately. Gov. Matt Bevin (R-KY), Gov. Kevin Stitt (R-OK), Gov. Bill Lee (R-TN) and Gov. Jim Justice (R-WV) are all recently-elected businessmen with zero political experience. So is Donald Trump.
(3) I have bet that John Bel Edwards can hang on to win this race. But this one is no cupcake so I've got a hedge in place in case I blow it.
(4) I really wish Ed Orgeron was running for governor.
KENTUCKY
Kentucky is a state that is near and dear to my heart, and not just because I have personally contributed to its GDP by crushing bottles of bourbon and chain smoking cigs whenever I am watching an episode of Cops that is set in Florida. The Keendawg was actually born and raised in the Bluegrass State, so I take it very seriously whenever I get to gamble on something that is happening here.
I've written and spoken extensively about why I like Matt Bevin to hold. Ultimately, Trump's popularity in this state feels more meaningful than Bevin's unpopularity, especially since Il Duce aka Donald Trump rolled-in to Lexington for one of his rallies on Monday night.
That is basically an atom bomb's worth of fissile turnout plutonium.
But once again, I know that this race could go sideways for Bevin. So I am hedging. I know what you're thinking–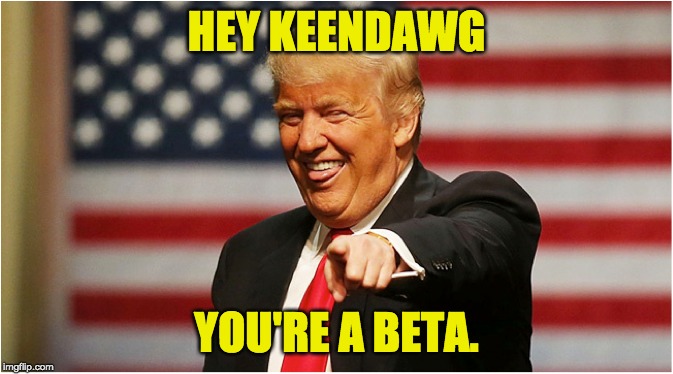 But it is an alpha move to know my limits. That is called being an adult.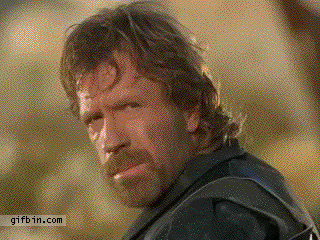 MISSISSIPPI
This race stinks. GOP candidate Tate Reeves looks like Bill Gates would if he lived in a place where the only nutritious food available was the lettuce on a Taco Bell crunch wrap, and he is honestly more boring to watch than baseball. Meanwhile, DEM candidate Jim Hood definitely cranks beers and lays pipe. I personally would rather hang out with him than most of my friends, but this is partially due to the fact that the San Bernardino County Parole Board will not let me socialize with a majority of the people I know from "college," which is what I call the four years I spent taking benzos and auditioning for roles on hit TV shows. Too bad that the only thing I ever booked was with the Cops.
Honestly Reeves is such a weak candidate that the thought of spending 90 cents on a YES play for him and the GOP feels like a walk in some tall grass down by the bayou. I am talking about grass that is so high that I could never hope to see the sky over my head, much less see the Rules Cuck Panther, who is just waiting in the bushes to slaughter me and my money.
Also apparently there is some judge who says he will nullify the election if it goes the wrong way.
As I said earlier, I bought YES on Democrats at 9 cents. Because I am a genius, I waited patiently and sold these for 12 cents when people got worried that a massive loser like Tate Reeves could actually lose. I have taken my profits and left. Enjoy betting on this race if you did not take my advice earlier. PASS.
OTHER RANDOM FACTS:
— The GOP has held two of these three governor's mansions since 2003. In that time, they've never lost Mississippi, but have traded LA and KY with the Democrats.
— No Louisiana governor has survived a run-off.
CRUCIAL FINAL THOUGHTS:
Here is my prediction for how these bets will land:
I hope I am right, because getting wrecked tomorrow would blow and it is a long way down.
KEENDAWG.