FACT SHEET: USMCA is FIRING UP and Fools Are Getting Lit
I have been writing about the U.S. Mexico Canada Free Trade Agreement for a while. I told you this summer that I thought it was basically dead. Then I warned you in August that it was heating up again. Today I am creating a genius fact sheet to respond to this breaking news from Speaker Pelosi's Thursday press conference:
Pelosi this a.m. says a deal between House Democrats and Lighthizer on the USMCA is "imminent." Adds later that her goal is for the House to pass it this year: "We're in a good place." pic.twitter.com/RTo7bKa4wC

— Megan Cassella (@mmcassella) November 14, 2019
AKA–
You should also take the time to read this article from Politico, which is a prominent Fake News publication in Washington, D.C. Here are some quotes from it for those of you who like learning (I don't).
"I do believe that if we can get this to the place it needs to be — which is imminent — that this can be a template for future trade agreements," Pelosi told reporters during a weekly press briefing. "A good template."
Pelosi also said that:
Pelosi added that she would like to see the trade agreement pass the House this year — a timeline that matches the Trump administration's own goal.
House Democrats have been working for months with U.S. Trade Representative Robert Lighthizer to make changes to the agreement to satisfy their concerns with the pact's labor, environmental, enforcement and prescription drug provisions.
Pelosi once again underscored her focus on enforcement in particular but said the two sides "are moving positively."
"We're in a good place," she said.
The comments come as the legislative window narrows for Congress to pass the USMCA in 2019 and mark the latest indication that Democrats and Lighthizer are close to a deal. Two people familiar with the ongoing negotiations told POLITICO this week they see the two sides reaching a handshake agreement within the next two weeks, or before lawmakers head home for Thanksgiving.
Because of this news, PredictIt gambling markets have gone bananas. Just look at this 24–HOUR chart for the "Will USMCA Pass in 2019?" market:
Let's look deeper.
FACT SHEET – U.S.-MEXICO-CANADA FREE TRADE AGREEMENT
FACT: Nancy Pelosi says that "We're in a good place [with USMCA]" and that "I do believe if we can get this to the place it needs to be – which is imminent – this can be a template for future agreements."
PRO: The Speaker of the House is 100 percent putting on the kneepads for passing something, which is generally a good sign.
CON: Exactly what is the situation where she would tell the press, "this thing is dead. I don't think we can get it done in time" while Republicans are out there calling her party the "Do Nothing Democrats?"
CON: Did you notice how Pelosi in no way committed to actually passing USMCA?
FACT: Passing USMCA aka "New NAFTA" would be giving Donald Trump a massive win on one of his biggest campaign promises while Dems are still trying to impeach him.
PRO: USMCA is also a priority for many Democrats due to the fact that they now represent rich people in the suburbs who are business-minded.
CON: Pelosi and the Dems are really cranking the oars to pull public opinion towards impeaching Donald Trump.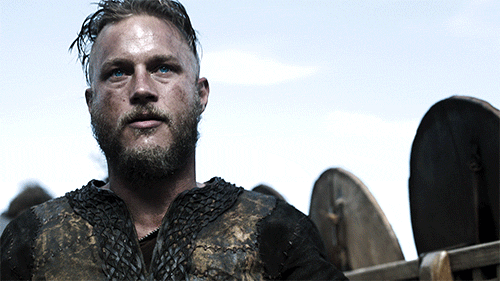 Passing this bill would give him some credibility and set them back.
PRO: Politically, there isn't really a good way for Pelosi to handle USMCA. She either (1) gives Trump a W by passing it while she is also trying to impeach him; (2) gives Trump a W by passing this in January, after impeaching him, which takes some pressure off of him; or (3) she does nothing and leaves her moderates and donors in the wind. So why not just get it over with and do it now?
FACT: There is a lot of sh*t going on in Washington right now and not a lot of time to get it all done.
PRO: None.
CON: Here is the order of must-pass bills by Dec 31: (1) an appropriations act to keep the government funded; (2) an impeachment resolution against Trump; and (3) USMCA. Do you think that Democrats can pull-off that hat trick?
FACT: Republicans are basically frothing at the mouth to pass USMCA.
PRO: Even if unions and old school Dems don't come around to supporting this trade deal, Pelosi can bank on getting a lot of Republican votes. BTW, there are 197 Republicans and she needs 218 votes to punch this thing into the endzone.
For this generation's GOAT, that's highly doable.
PRO: There is huge precedent for this technique of letting the other party do your dirty work. Whenever the Tea Party wing of the GOP tried to kill debt ceilings/budget bills, Speaker John Boehner (R-OH) just let the Democrats and Senate figure it out while he cranked beers.
CON: 50 Republicans voted against giving Barack O'Bama Trade Promotion Authority during the stillborn legislative atrocity known as the Trans-Pacific Partnership.
PRO: At this point it is pretty clear that House Republicans have elevated supporting Trump above whatever principles they have. So we definitely won't see 50 defections on USMCA.
FACT: Does it really make a difference whether this bill passes in December vs. January?
PRO: As a rule, an opposing party never gives a president a win during an election year.
CON: January vs. December means dick.
FACT: It would undermine Senate Democrats to pass USMCA during Trump's impeachment trial.
PRO: That's the Senate's problem. They're big kids and they can figure it out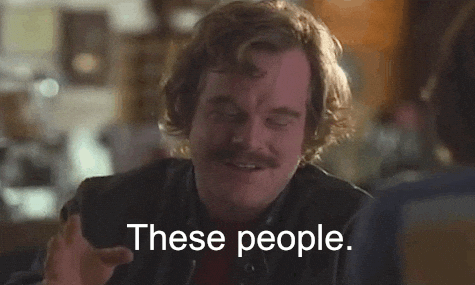 CON: That's the Senate's problem. They're big kids and they can figure it out.
MY TAKE: I think the back slapping congratulations of PredictIt traders who think USMCA is a done deal is way premature. There is a lot that has to happen for this bill to get done. If and when it does, it's crash landing like this:
Best odds for passage are if the House finishes impeachment earlier than planned. I'm not planning on it and am holding my NO bet. Time is not on this things's side.
KEENDAWG.