In Case You Weren't Already Confused About USMCA, There is This
Hello you political animals. As you have probably noticed, I have had a lot to say about the U.S. Mexico Free Trade Agreement because it is basically the only legislative accomplishment that Il Duce aka Donald Trump has a chance of notching before the 2020 election. There is also a very lucrative market on PredictIt that has turned into a jump ball.
Tbh, I have been throwing shade on USMCA passing for months and have dogged it because there is not enough time left on the calendar to tie-up all the loose ends that Congress owes before adjourning for Christmas.
That said, I totally get why this is a 50-50. The YES argument is very strong and I regularly consider dumping my position. If you believe what the Fake News Media is reporting, then Nancy Pelosi is under savage pressure from her own party to get USMCA done in December. I am generally skeptical of the FNM but this rings true to me. Anyway, to further confuse this, Politico ran a story today about how Speaker Pelosi summoned AFL-CIO Union President Richard Trumpka to the Hill for some facetime with worried freshman Dems:
Here is Politico's own summary of the events leading up to it:
USMCA UPDATE … SARAH FERRIS and HEATHER CAYGLE: "Pelosi works to placate anxious Dems with Trumka meeting": "Speaker Nancy Pelosi and her top deputies are working to ease long-simmering anxiety among battleground freshmen, which has intensified amid fears that impeachment could creep into 2020 and make many of them one-term members.
"Pelosi will bring in AFL-CIO President Richard Trumka on Tuesday to speak with freshmen Democrats, many of whom have been privately demanding quicker action on President Donald Trump's trade deal, according to multiple people familiar with the meeting.
"The private huddle with the labor leader — at a make-or-break moment for the USMCA trade deal — is an attempt to calm concerns of swing-district Democrats who fear their agenda isn't breaking through with the public and are increasingly frustrated by policy stalemates in Washington.
"And senior Democrats are also privately assuring moderates that they hope to wrap up their impeachment probe by Christmas, despite Pelosi saying over the weekend she has 'no idea' if the House will finish its inquiry by the end of the year.
"'Lots of people of anxious, wanting to know where things are,' said Rep. Rosa DeLauro (D-Conn.), a Pelosi ally and member of the tight-lipped trade working group negotiating with the administration. 'It's good to impart to them what we've done, what we've been working on for the last several months … It's great for them to hear from Rich Trumka about what are the issues that are unresolved.'
WTF is going on? 
I asked Logan Roy from HBO's Succession.
(1) There are some takes floating around out there that getting USMCA done before impeachment is a must so that it doesn't get held-up in the Senate while The Godfather aka Mitch McConnell convenes Trump's trial.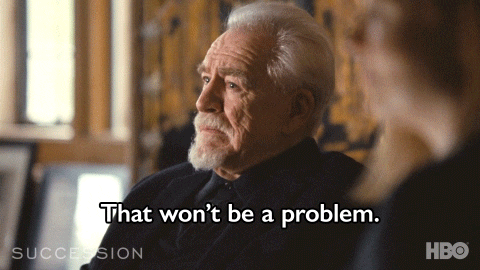 This take is 100 percent fake news. One of the longest and greatest traditions of the House and Senate is to do their business and immediately hate on the other chamber for not immediately getting on board. Once Pelosi passes USMCA, she'll be happy to blame any further delays on Cocaine Mitch.
(2) WTF is "unresolved" about USMCA and labor unions?
Yeah, that's kind of alarming.
(3) That said, I am having a harder time imagining a storyline for a sequel to Titanic than a storyline for why labor would not eventually come around to supporting USMCA. I guess Trumpka could always be a political cuck loser and oppose it to save face, knowing that there are enough Republicans in the House and Senate to get this bill passed with a divided Democratic Party split along ideological lines. But I mean Trump has basically been labor's best advocate on this so umm…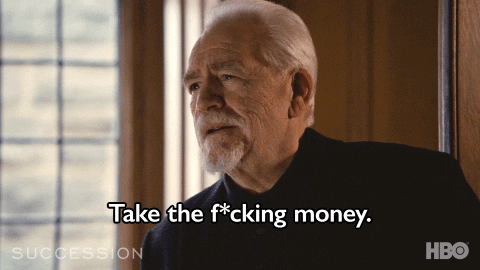 (4) As I said last week, there is no good time to pass this bill for Pelosi.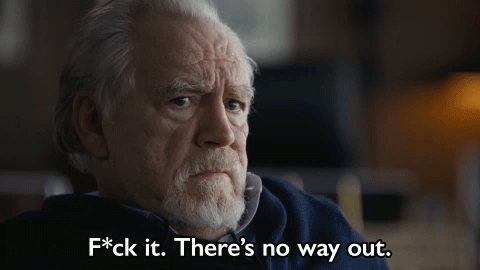 So why not just pass it now and back her moderate Members?
(5) But then, there is this.
Which means that today's meeting AFL-CIO CEO Richard Trumpka was a total fail. Looks like we are going to be riding this dragon right up to the end.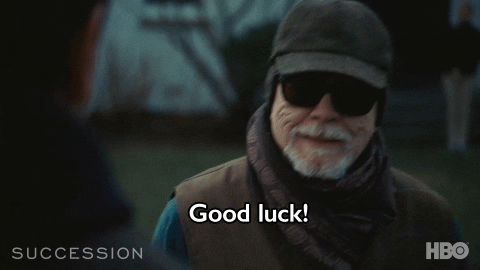 KEENDAWG.