UPDATE: Atlanta Debate Mention Markets
Monsters, a few hours ago I told you that the odds of Pete Buttigieg talking about "Hong Kong" and juicing this market for YES holders were pretty strong.
In the time since, I have crushed some Addies and faked a serious cold to get out of work early enough to crank out the genius you need to fill your bag with gold.  I have honestly watched so many Mayor Pete stump speeches that I am wondering if my YouTube history is going to generate an FBI referral and/or try to sell me a bundle of Village People albums translated into Spanish, French, Mandarin, and Norwegian on Amazon. I personally am okay with that bc Mayor Pete is legit AF and is basically the Lamar Jackson of the 2019-2010 presidential season.
Here is what I learned:
Pete Buttigieg is the same as every other Democratic candidate because he is generally not interested in talking about foreign policy issues like Hong Kong. I personally think that this is because there is no clear way to talk about NATO/Syria/China and promise free health care and college tuition at the same time. Tbh, this strategy is short sighted AF though. The last presidential candidate to say that he would make another country provide free stuff for Americans — namely, a border wall between the USA and Mexico — is now the President of the United States. 
Back to the point. The Democrats recently had their Liberty and Justice Dinner in Iowa which is pretty much Wrestle Mania for politics. Here is Mayor Pete's speech:
Had he said, "Hong Kong" during this appearance then I would say buy YES up to 99 cents. His 10 minute speech at Wrestle Mania is basically the Cliff's Notes for the whole campaign. But unfortunately, Mayor Pete did not mention foreign policy here which I have already explained.
That said, if you look at Mayor Pete's longer form stump speeches, you'll see that "Hong Kong" comes out basically every time he gets a question on foreign policy. He likes to connect it to his own experience as veteran and why the USA backing-up people who fight for us and fight for freedom is very important.
https://www.youtube.com/watch?v=7xPaBmdZJK8
Skip to the 25:00 minute mark and you will hear him pull the "Hong Kong" lever.
My takeaway is that even though Mayor Pete is pro-gun control, he conceals and carries a rhetorical weapon in his back pocket just in case foreign policy comes up. That weapon has a "Hong Kong" bullet loaded in the chamber and he will pop it off the second someone steps to him about foreign policy or national security.
So this is really a, "Will Mayor Pete field a question about foreign policy?" market. I think this debate will focus on domestic/woke issues but am comfortable betting YES under 61 cents that Hong Kong is happening. I've bought YES on that question at an average price of 55 cents. Right now the market is pricey but I think it'll cool off as the debate goes through the customary hour-plus of haggling over whose health care plan is better. People will get nervous and start dumping their shares, so try to get in then.
Lastly, there is a take going around right now that impeachment will crowd-out this subject.
This take is 100 percent fake news. It is true that Congress was not holding impeachment hearings during the last debate but a huge part of all of these things has been candidates throwing shade on Donald Trump. So I think that the "throwing shade on Trump" section of this debate will just have some new buzz words from impeachment.
I like this YES under 60 cents.
STILL UNBEATEN IN MENTION MARKETS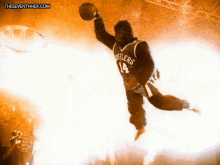 KEENDAWG.