It's Joe's World in the South and Party Time on SSG
In November I told you that Joe Biden was seriously underpriced to win some boner primaries in the South:
There were two reasons for this. The first one was that Elizabeth Warren was on an absolute heater and had recently taken the lead in the national polls and in New Hampshire; and the second one was that a lot of people acted like farm animals when they heard this, and just lined up in the stockades to get slaughtered for buying overpriced Warren shares in Nevada (~60 cents), Arkansas (38 cents), and Alabama, (28 cents). They had gotten fat AF on the Warren Wagon during her summer bull run and were just asking to be gored the second the Democratic Primary took a turn against her. Yup, that happened.
BTW–
In a super high volume, long-running market like the Democratic nomination, you can almost always make money by betting against whatever the trend is.
Just don't get trapped on the wrong side at the end, when the market expires.
BTW, we are getting close to that now that Iowa is one month away. But I still think there are at least three periods of volatility left. One in the 72 hours leading up to the Caucuses, one between IA and NH, and one leading into Super Tuesday.
Back to our regularly scheduled programming.
So anyway, I used one of the most genius political models ever built to make my investments in Biden's most winnable Southern primaries. That model was the Keendawg Cabela's Index (KCI), which charts the ratio of Whole Foods stores to Bass Pro Shops and Cabellas to decide which rural states Biden could win in his sleep. Based on this model I bought YES shares for him in Alabama and Arkansas in the mid-50s.
Welp, today I just sold Alabama for 80 cents and Arkansas for 76. Total bank robbery.
BUT WHY WOULD I DUMP MY BIDEN SHARES RIGHT NOW???
Uncle Joe has never looked better, including the time before he had hair plugs. He is polling better than ever in Iowa (tied for 1st!), has retaken the national lead from Sen. Elizabeth Warren, and looks like the man of the hour with a growing foreign policy crisis in Iran. But like I said, these things have a way of turning back around. I fully expect Biden to lose at least two early primaries, which is going to cut these prices down at least 10 cents per share. Also there are four debates in the next two months. If you think that Joe Biden can go three public appearances without accidentally groping someone or telling an anecdote about black people that offends the f*ck out of rich white people (but that actual minorities are kinda DGAF about) then you most likely are a member of the Philadelphia Eagles and/or recently experienced heavy brain trauma.
In either case, see a doctor ASAP.
If and when all of this happens, I'll buy-in to Joe Biden's boner primaries once again and double my profit.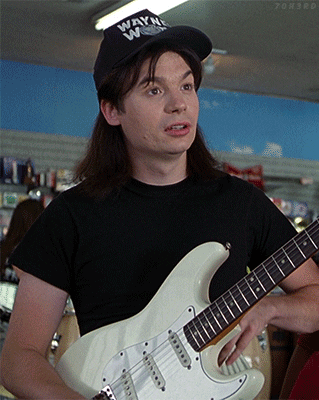 And if you believe my take and have some serious stones, it's time to start betting NO on Joe Biden in states where the line is really stretched in his favor:
Lots of Warren voters in VA. Lots of Warren and Bernie voters in TN. Lots of dumb money in AL (thanks to me?).  You know what that means:
Just don't get trapped on Caucus days.
KEENDAWG.